Unparalleled light, noise, privacy and temperature control.
Keep your space quiet, private and free from natural light at any hour with our premium blockout curtains. Coupling luxurious draping with exceptional insulation, light blocking and noise reduction capabilities, these opaque curtains are an excellent choice for bedrooms and media rooms.
At Heritage Blinds & Shutters, we supply and install a variety of made-to-measure s-fold and pleat blockout curtains in Newcastle, Lake Macquarie and the Hunter Valley. Book a consultation for a complimentary quote.
Discover the benefits of blockout curtains
Only the best blockout curtain fabrics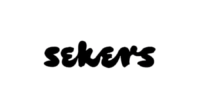 Why choose Heritage Blinds & Shutters?
We're here to help you find the right blockout curtains. Chat to our experienced team.
Frequently asked questions
What are blockout curtains?
How dark will a room be if I hang blockout curtains?
Can you layer a sheer curtain with a blockout curtain?
How do you hang blockout curtains?
How do you wash blockout curtains?